Shannon Discusses Delaware Developments at 2023 Tulane Corporate Law Institute
March 23, 2023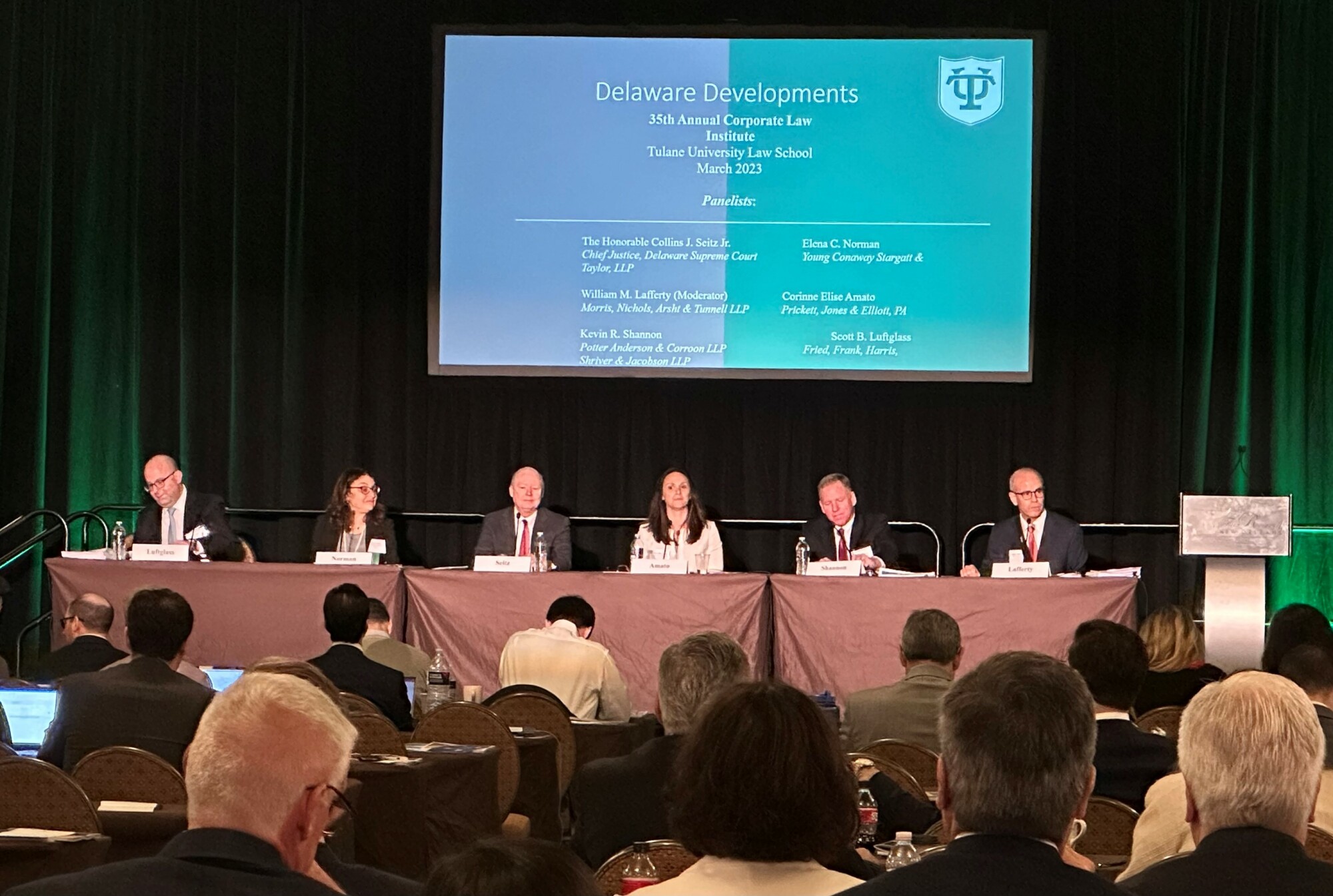 Kevin Shannon was a panelist at Tulane Law School's 35th Annual Corporate Law Institute, one of the premier M&A, corporate and securities law conferences in the U.S. The "Delaware Developments" panel explored a variety of recent Delaware decisions.
Shannon practices primarily in the areas of corporate and commercial litigation, including substantial experience in litigating stockholder class, derivative and other actions in the Delaware Court of Chancery. He also has significant experience in litigating and providing advice regarding various proceedings under the Delaware General Corporation Law, such as actions for appraisal, indemnification, and dissolution. He also has been involved in numerous cases involving partnerships, limited partnerships, and limited liability companies, and frequently counsels directors, stockholders, and other parties on their rights and obligations under Delaware law.
For more details about the conference, visit the conference website.