McDonough Receives DSBA Community Service Award
May 1, 2017
Kathleen Furey McDonough received the Delaware State Bar Association's annual Community Service Award. The award was presented at the DSBA Law Day Luncheon.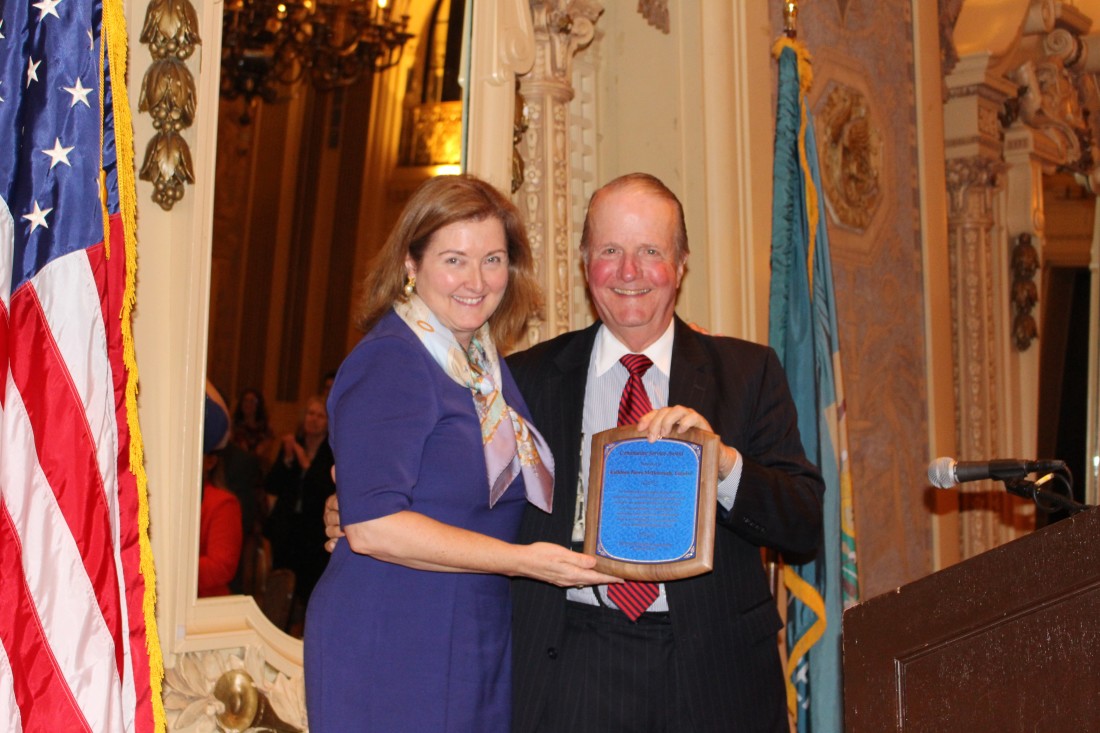 Upon accepting the award, McDonough noted that, "In 1985, as a young lawyer new to Delaware and without any connections here, I was lucky enough to join Potter Anderson, a firm led by people who thought community service mattered, who themselves made countless contributions that strengthened our communities."
She began her own commitment to supporting nonprofit organizations nearly 30 years ago by joining the board of Girls, Inc. Reflecting on the variety of nonprofits she has been involved with throughout her career, she encouraged the Law Day luncheon attendees to reach out and get involved, noting, "The benefits you will see in your own life will far outweigh the time and effort you will contribute."
McDonough is the chair-elect of Potter Anderson's Executive Committee and has led the firm's labor and employment practice for more than 25 years.