Potter Anderson Commemorates Juneteenth
June 19, 2023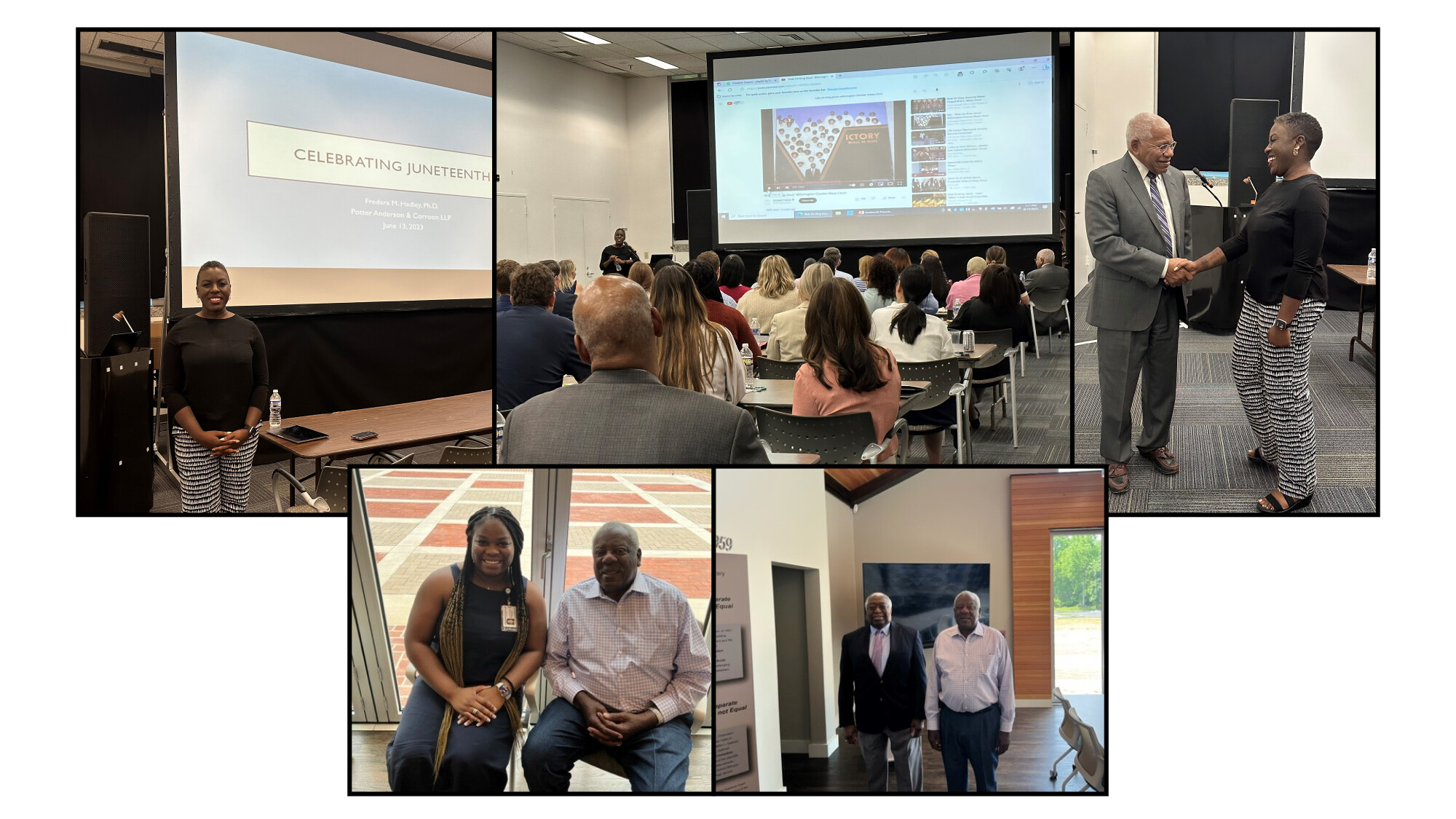 Leading up to the national celebration of Juneteenth on June 19, the firm was pleased to organize a firmwide luncheon, as well as a visit to the Hockessin Colored School for our summer associates.
The firm gathered to learn from Fredara M. Hadley, Ph.D., an ethnomusicology professor from The Juilliard School. Dr. Hadley discussed the history of Juneteenth, shared music with themes of freedom, and connected it to Delaware's African American history and the continuing role music plays in keeping traditions alive. We were honored to have Alex J. Smalls, former Chief Judge of the Delaware Court of Common Pleas and now a professor of legal practice at Wilmington University School of Law, as well as Lakresha Moultrie, Vice President of Legal Affairs and General Counsel at Delaware State University join us for the luncheon.
Earlier this week, our summer associates enjoyed a visit to the Hockessin Colored School #107. The one-room schoolhouse was built in 1920 played a monumental role in the 1954 U.S. Supreme Court ruling, Brown v. Board of Education, which desegregated schools nationwide. Our summer associates met with HCS #107 board members James (Sonny) Knott, a former student of the school, and Josh Martin, senior counsel at Potter Anderson.